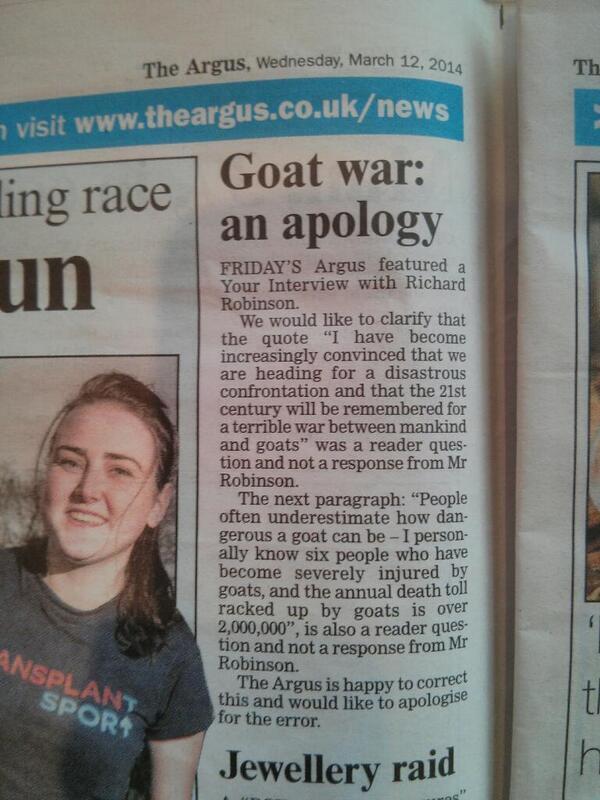 The Brighton Argus had misattributed the comments about a future "war between mankind and goats" to the director of the Brighton Science Festival. The comments actually came from a reader.
The reader had also suggested the following question, which was submitted to the director:
"In an upcoming war between mankind and goats, which side will you be on? What techniques can science provide in order to give mankind an edge in a conflict against powerful and cunning goats?"
For more local news click here.